RESIDENTIAL AND COMMERCIAL TREE SERVICES IN NIAGARA REGION
Enhance the beauty and value of your property with professional tree care from Tip Top Tree Service. We have been serving residential and commercial properties in the Niagara Region, including Welland and Fonthill, since 1988. From branch trimming and tree removal to lot clearing and stump removal, you can always count on us for reliable, year-round services. Give us a call at 905-384-2444 or request a free estimate.
SPECIALIZING IN HAZARDOUS TREE MAINTENANCE
All members of our team are specially trained on high-risk tree care. Whether you have a tree that is dangerously close to falling or a storm has blown a branch onto your home or car, we have the experience to take care of the problem safely.
---
Tip Top Tree Service Ltd - Niagara Arborist
40 College Park Dr Welland, ON L3C 6Z7
(905) 384-2444
Please take note of our service area: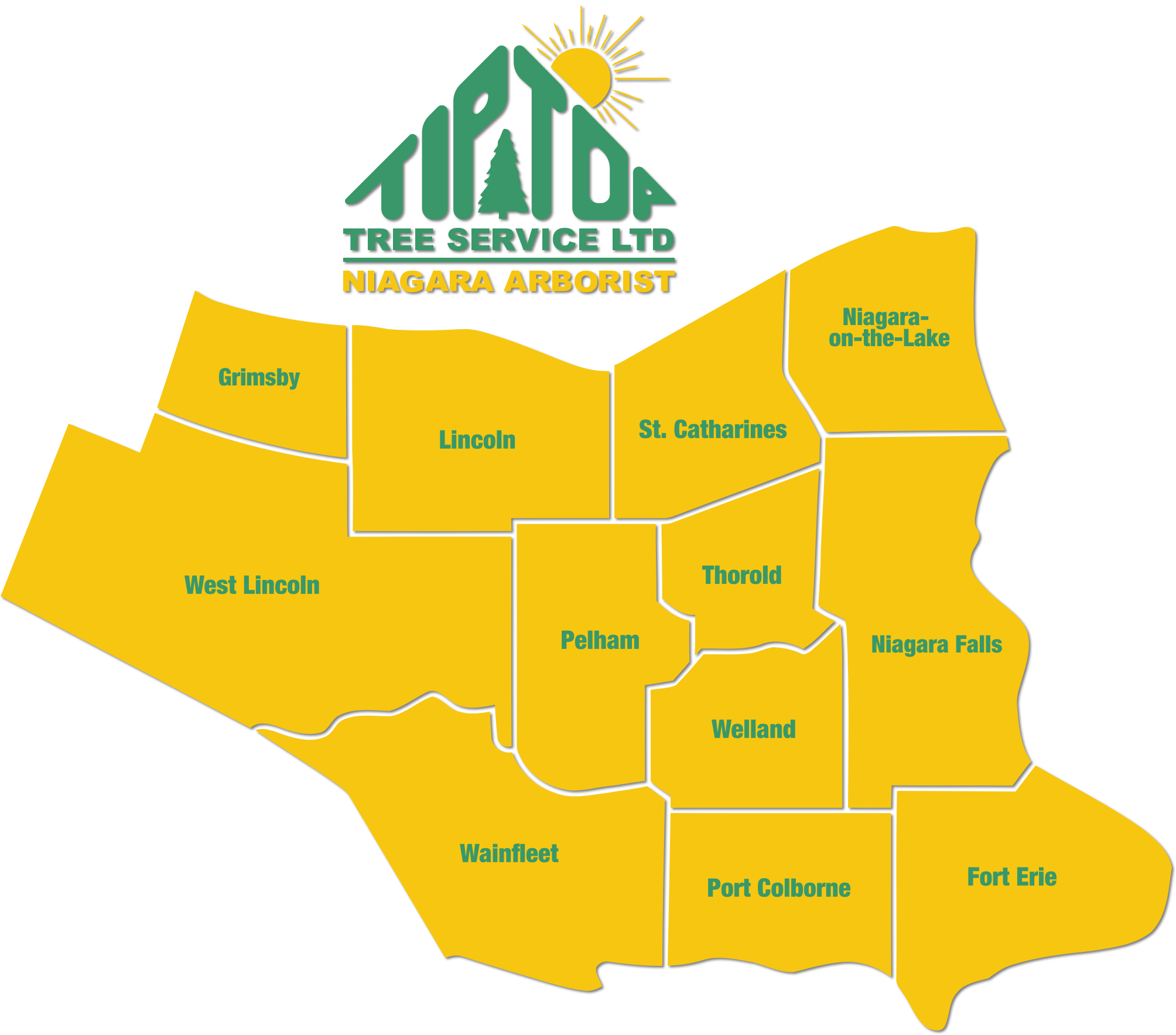 ---
Service Areas
Tip Top Tree Service Ltd. Niagara Arborist services reach as far as Fort Erie, Port Colborne, Wainfleet, Dunnville, Fonthill (Pelham), Welland, Thorold, St Catharines, Niagara Falls, Niagara-on-the-Lake, Jordan, Smithville, Beamsville, Grimsby, Lincoln and West Lincoln. Take advantage of this opportunity to get your free estimate today.
Note the link above has 'classes' attached to it. They define how the button should be styled.
See them using the HTML editor view (< > icon)
This box will not be rendered on the website.